Birthday's are my chance to spoil my kids with their favourite toys! I rarely buy them toys through out the year as I tend to take them out to places instead. So when Birthdays and Christmas comes along, I get stuck into gift hunting.
What is different this year?
In the past, when it has come to searching for presents, I have never given a second thought into what harm the gifts I am buying are doing to the planet.
Now my eyes are open to the damage plastic is doing to our planet, I can't buy it.
It's crazy because I remember seeing an episode of Keeping Up With The Kardashians, when Kourtney was talking about how she only buys wooden toys and all I could think was "that's snobby!". At that time, wooden toys were expensive compared to the plastic ones I would tend to buy. I would have never seen myself a year on making a conscious decision like her, not to buy plastic.
Yes, the prices of wooden toys do tend to be higher. But the bigger cost is the damage we are doing not buying them.
Anyway, enough of my preaching, here are his toys: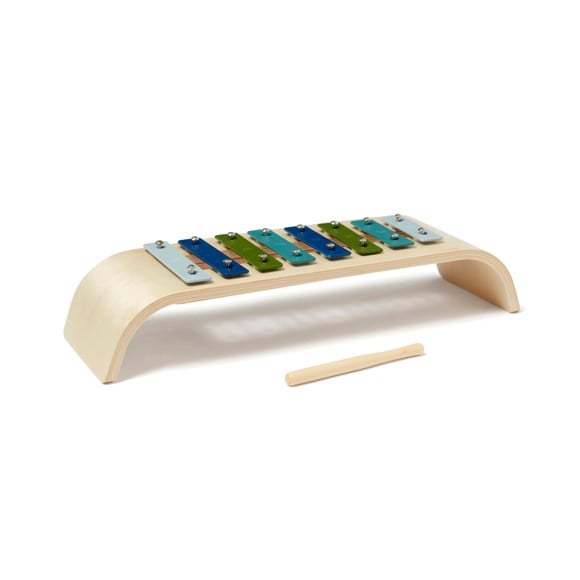 Anything that gives Frankie the option to make loud noise, he is instantly in love with! My sister got Mole a keyboard for her Birthday and Frankie always tries to take over and play his tunes.
This Xylophone is about the length on my laptop. For me, that is perfect as it is not too big to tidy away after it has been used but, I am aware that some reviews said they would have rather it been a lot bigger.
This brand is incredible. In terms of quality and price, I'd say they are very fair.
Frankie plays with Mole's kitchen endlessly. This toaster set will be the perfect addition to their kitchen playroom. Imaginative play is something I love to encourage with my children.
A mistake I made with Mole's First Birthday presents was I thought too much into toys that she could grow into. I bought her too many that were a little old for her and she couldn't understand how to play with them straight away.
A stacking ring is a perfect Birthday present for a 1st Birthday. I know Frankie will love the puzzle of the stacking ring or simply banging the rings together to make a loud noise.
Frankie does pick up Mole's dolls. It's only fair he has his own too. The Dinkum dolls can be boys or girls. They are soft and cuddly too. You can stand them up or sit them down. I like how you can choose a doll that your little one can relate to.
I had to get Frankie accessories for his doll. The feeding set is just adorable! Again, I love the natural colour so it is suitable for boys or girls, meaning Frankie and Mole can play together.
Another accessory for Frankie's doll is this natural wood dolls bottle. This paired with the feeding set makes a lovely combination.
We don't have a pram for the doll, I thought i'd see if he takes to the doll before I buy a pram. The changing basket can be for changing or a bed.
I purchased the sage mattress for a more masculine look.
The best part about this toy is it sticks to the wall! Perfect toy to practice fine motor skills and the cars can be used alone too.
I've seen a few of these types of toys and I loved the different features of this one like the swinging squirrel.
To further Frankie's love for cars, this car transporter will start off his car collection. The car transporter is great to help him practice his pushing technique too.
Does your little one love cars like Frankie?